Is your bleach any good?
Unlike other commodities, the pool bleach (sodium hypochlorite) delivered to your facility may vary widely in quality, purity, and chlorine content. In addition to having no easy way to verify bleach purity and quality, bleach also begins to degrade and lose its strength from the minute it is made.
Bleach is made by "cracking" salt brine (sodium chloride) with a high electrical charge. Brand new bleach contains about 15% elemental chlorine and has a pH below 10. This fresh bleach begins to degrade almost immediately, and this degrading process kicks into overdrive if the impurities from the manufacturing process (iron, manganese, and other metals) are not thoroughly filtered and removed. Then caustic soda is added to the fresh bleach to raise the pH well into the 13-15 range. This pH increase gives the bleach longer shelf life and slows the degradation of the bleach's elemental chlorine strength. It is assumed (but not verified) that the bleach delivered to your facility has an elemental chlorine content of 12%-12.5%. Also, do not forget that every gallon of bleach contains a pound and a half or two pounds of salt.
How quickly your bleach will degrade depends on many factors. If your bleach was not properly filtered, the chlorine will begin to oxidize the unfiltered iron and manganese and can lose as much as one third of its strength in the first few days. If the bleach in your storage tank appears reddish or blackish, it contains iron and/or manganese. If you do not remove this tainted bleach, it will continue to contaminate any fresh refills. Good bleach should be yellowish and clear; the bottom of the tank should be able to be seen through the bleach, even when the tank is full.
Unfortunately a lot of low-quality, poorly filtered bleach  makes its way into aquatic facilities. Many agencies consider all bleach to be the same, no matter the manufacturer or supplier; that is not the case.
There are a couple of good rules of thumb to judge if you have good bleach. If the bleach in your storage tank is translucent (clear yellow and you can see the bottom of your tank when it is full) then your bleach is probably pretty good. If not, use up all the bad product and start over. Second, if you begin using more bleach than normal (and you are not having unusual conditions like a week long water polo tournament) then you were probably delivered low-strength bleach.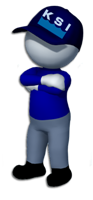 If you are concerned about the quality of your bleach, the best option is to take a quart or two of freshly delivered bleach to a qualified bleach testing facility. We can assist in finding the closest facility in your area. Filtration tests reveal impurities that destroy chlorine content and strength test show the actual chlorine strength. Poorly filtered bleach may be delivered at acceptable chlorine content but will quickly degrade. Even the best bleach will lose elemental chlorine strength with time, Even if stored in a sealed drum, year old bleach has only 6%-8% elemental chlorine; somewhere close to the strength of typical laundry bleach.