Control your pool from your phone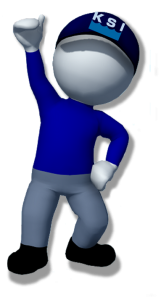 Did you know that you can manage one pool or thousands of pools from all over your City, State, or even around the world from your laptop, iPad or Smartphone? The communication is basically free, the implementation cost is relatively low, but the impact on your pool operations is tremendous. Combined with good on-site water testing and maintenance basics, remote e-based water management programs are providing many organizations with high quality and streamlined pool operations.
Compared to earlier controllers that were limited to pH, ORP, and temperature parameters, the new controllers include digital GPM flow as a standard feature, so you can monitor your precise Health Department-required flow at any time day or night. You can also can monitor pump vacuum (hair & lint strainer soiling), influent pressure (pre-filter), effluent pressure (post filter), pool water level, chemical tank levels, direct reading of water clarity, direct PPM reading, direct chloramine readings, and much more.
Vital information about your pump room that is easily accessible on your Smartphone helps you manage your overall operation easier and better, and can help prevent a wider variety of pool room issues. With expanded information you can now be alerted with:
Flow below required GPM,
VFD operating at a higher than normal level (not saving energy due to site conditions),
Dirty strainer (which can cause damage to pumps),
Dirty filters (reducing pool flow or decreasing water clarity),
Tampering or pump operating outside its recommended amperage (prevent from burning out),
Low or empty chemical containers,
Chloramine levels that can cause eye and lung irritation,
Clarity levels that fall below Health Department guidelines